During the week of April 19, 2015, the National Capital Region (NCR) WebEOC System Administrators traveled to Dallas, Texas for the Intermedix 2015 Summit. During this event, the NCR Administrators were able to see the new features of the planned release of WebEOC 8.0 and provide input on how the final product will be designed.
The NCR WebEOC implementation is recognized as a model across the country on how to utilize WebEOC regionally and we continued to share our experiences with other Emergency Managers to assist them in successfully deploying WebEOC systems. This year our group had the opportunity to provide two, well-received, presentations during the Summit.
The first was how the NCR will be utilizing a custom developed solution for inventorying resources throughout the NCR and sharing that information among the represented NCR jurisdictions. The second presentation was how we utilize WebEOC during all phases of emergency management, from preparing to responding, recovering and mitigating events.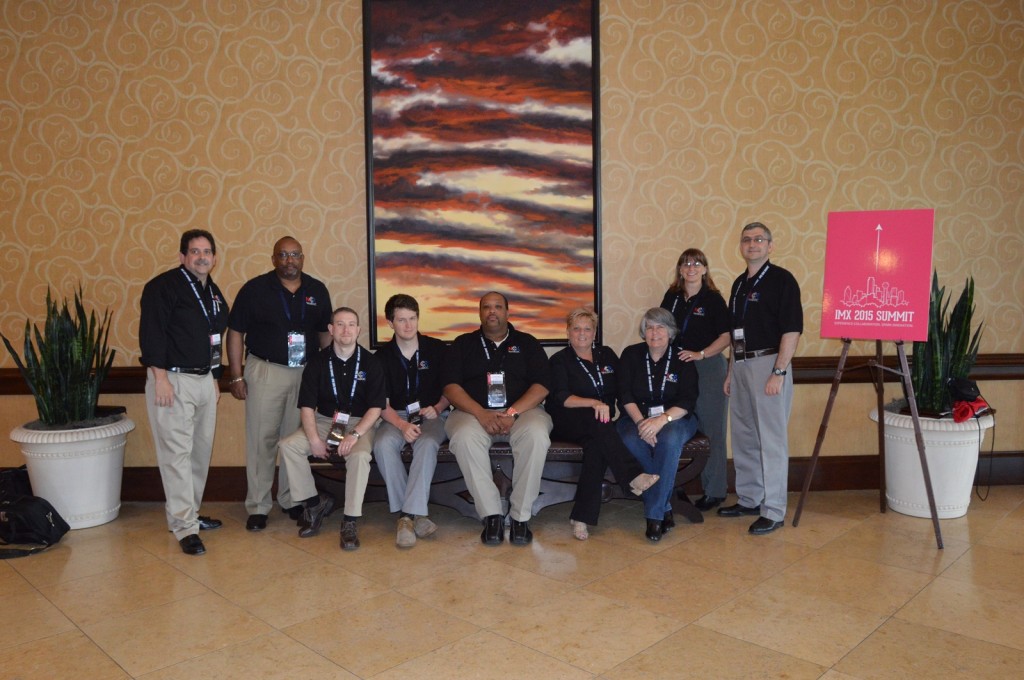 Photo Info: From Left to Right – Jeff Fletcher (Loudoun County, VA), Tyrone Wells (Prince George's County, MD), Paul Lupe (Fairfax County, VA), Joshua Moore (ManTech Support Team), Walter English (City of Fairfax, VA), Christine Williams (Arlington County, VA), Joanne Hughes (Arlington County, VA), Joan Koss (ManTech Support Team), Chip Sufitchi (ManTech Support Team).
Paul Lupe